Interreg Nord project Robosol has been finalised successfully in September 2022. The project transferred a selection of technologies to companies within the northern regions of Finland and Sweden. During the project the partners, Centria University of Applied Sciences, T2 College and Luleå University of Technology, communicated to companies about the possibility to get a customized demonstration of the technologies, such as collaborative robotics, drones, simulations etc.
The demonstration activities included a survey of the current challenges within the company, and expert estimation of the possible solutions and a demonstration either as a simulation or a real-life demonstration within the company's production. For example, a simulation of a box creation by using a collaborative robot in food industry enabled the company to estimate the feasibility of the technology. Also, drones were used in various environments for inspections such as snow load on powerlines and conditions within the closed containers or mines.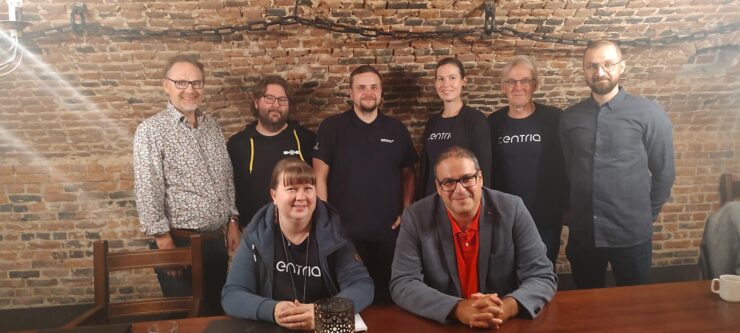 As an expected result, the company was able to adopt the solution. If the demonstration solution was not found feasible, the benefit for the company was a risk-free trial of the technology. The 25 demonstrations made in collaboration with various companies of different industries were documented as brief videos and they are publicly displayed on a Vimeo showcase for all companies to benefit of. This way even more target groups can find valuable information about use cases of new generation robotics. The technology transfer model was introduced to and adopted by the partners in cross-border collaboration and as an outcome of the project, a process description of the model was defined.
You can find the demonstration videos here: https://vimeo.com/showcase/7104185